Biking Trips
My Map - This is my most recent location on my 2019 bike trip through England.
You can View Full Map in a new window.
Click the 3-bar menu in the upper right corner, then "Biking England", then "Adjustments" to see more or less of the trip track.

My Blog - Posts from the road.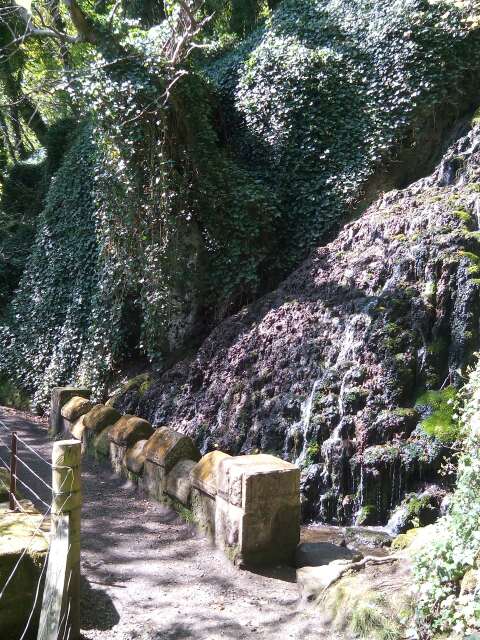 I traveled about 73.3 miles today.
Made it to Edinburgh today. Hanging out with aaron (my ws host) and some friends in a pub :) Explore Edinburgh tomorrow, then overnight bus to London and plane back to mn on
Read More ...
Previous Posts
---
I rode from Boston to Seattle, then down to San Francisco, in 2016. The track from my satellite tracking device is the RED line.
The waypoints are where I ended each day, either camping or staying inside, starting on May 12 and ending on August 3.
You can read what happened each day in my 2016 Journal.

You can open this KMZ File (20KB) in separate Google Earth viewer.
Install Google Earth if you haven't yet.

---
Comments:
May 13, 2016 - bren
Looking forward to hearing about your daily adventures!
---
May 16, 2016 - Greg Seckora
Good luck on your journey! Looking forward to keeping up on your adventures back in the office.
---
May 16, 2016 - Ompa
Looks like you finished your first day. Hope you get some good weather this week.
---
May 18, 2016 - Greg Seckora
Kory, Several guys at RFA are curious. How does your location tracker work?
---
May 22, 2016 - Mathew Whitney
superkewl to meet you, bless your trip!
---
May 24, 2016 - Zach Fenhaus
This is awesome! What a cool trip!
---
May 30, 2016 - Dan Doenges
Kory - You are within a few miles of my brother's place in St. Clair. Let me know if you need a night or anything from him. I also have a brother near South Bend (Granger, IN). Congrats on your century+ day! Dan
---
Jun 01, 2016 - Hiking Dude
Did you get lost this morning after your rest stop, or was there something interesting up by the lake?
---
Jun 11, 2016 - Dale Garton
Go Kory!!
---
Jun 12, 2016 - Abbey E Blodgett
Hey Kory! I met you at Bardic Wells Meadery with the TypsyGypsy crew. looking forward to following your adventures!!
---
Jul 08, 2016 - Jennifer Hershman
Hi
I talked with Dean Wang and told him I would be happy to supply a bed and shower for a night if you need it, and if you are in my area, I live about 5 miles north of Arlee MT which is inbetween Polson and Missoula, I am only about 1/2 mile off of HW 93, my phone number is 406-544-3065, leave me a message I will call right back:) Good travels!!!
---
Jul 08, 2016 - Jennifer Hershman
Also my Mom lives in Whitefish MT, and I am sure she would be happy to give you a nights lodging as well, let me know if you need it.
---
Jul 09, 2016 - Karen
We are following daily. Amazed at the miles you are racking up. Happy you got your new phone.
---
Jul 10, 2016 - Raphaela
Blaine, Montana -- you've come w long way, Kory! While I wish that you hadn't had phone issues, flat tire, cold, ..., it's amazing how you've dealt with each and moved on. Even better is hearing about how you've been blessed with the kindness of strangers! Prayers for smooth riding and more encounters with kindness!
---
Jul 17, 2016 - Les Potapczyk
Postcard was are real treat Kory! Thank you for your thoughtfulness. Always enjoy following your journey and I know we will see each other again. Stay safe always!!
---
Jul 23, 2016 - Teresa de Venecia
Hey Kory! Your trip amazes me! Be safe and know that the dv's are thinking of you!
---
Jul 26, 2016 - Spiros
Kory,
Thank you for the postcards, hope you enjoying the trip.
Always keep safe and stop by when you are back in Boston. Take care my friend.

With regards,
Spiros T.
---
Aug 03, 2016 - Karen
We are riding across the Golden Gate bridge with you. Yeah! You are in SF.
---
Aug 04, 2016 - Jill Bierman
Kory,
So sorry I missed you when you were in Portland. I was at the beach that week - now I see you traveled down the coast to SF. WOW - I'm so impressed with your feat!! Congratulations!!!!
Jill Bierman
---
Aug 04, 2016 - Daniel Doenges
Congrats!!!
Karen and I will be leaving for our trip this weekend in QC, travelling way heavier than you. we have three suitcases loaded to 49 lbs each. Let us know your stats after returning.
Dan
---
---
Ask a Question
---


www.BikingDude.com
Follow Me