Biking Dude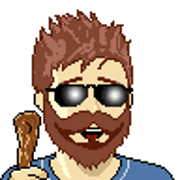 Hi, my name is Kory, and I am biking across the United States this summer (2016). My trip starts from Boston in mid-May, and will conclude in San Francisco.
My route will take me along the north of the United States, and even into Canada for a brief stretch, before turning south at Seattle and following the coast down to California. I will be passing through Massachusetts, upstate New York, Ontario, Michigan, Wisconsin, Minnesota, North Dakota, Montana, Washington, Oregon, and California.
Along the way, I'll be meeting lots of new people and seeing America (and some of Canada) in a way that can't be done with a motor vehicle. This won't be an easy trip, but I am confident that it will be worth every single Joule of energy that I expend. I will be keeping a journal on this site along the way and posting any good pictures that I manage to take.
Ride On,
Biking Dude
---
Comments:
Jun 26, 2016 - jon
Aloha Kory..... I stumbled on to your site searching for "reading map coordinates." I emailed you a mistake I think I found on one of your pages. I have biked Berkeley, CA to Neenah, WI. Victoria BC Canada to Berkeley, CA. Madison, WI. to Montana border and back. Oakland, CA to Santa Barbara Did San Francisco Bay area Triple Century, Terrible Two Double Century and Markleeville Death Ride. Now I'm 61 and still cycling in Hawaii. Keep it up and have a good trip. How old are you? Jon in Hawaii
---
---
Ask a Question
---


www.BikingDude.com
Follow Me